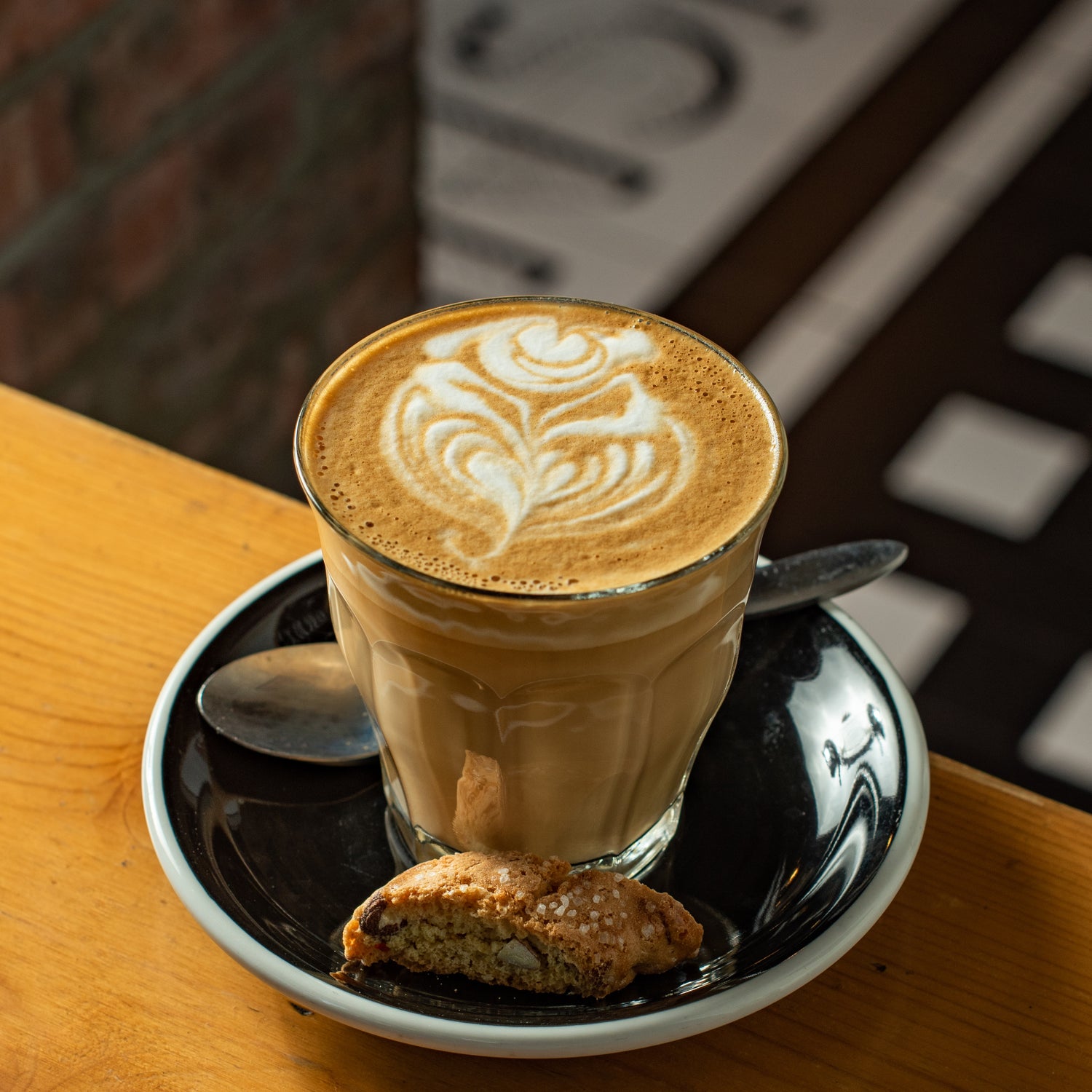 WINSTONS COFFEE
HONG KONG'S NEIGHBOURHOOD COFFEE SHOP & COCKTAIL BAR WHERE LIKE-MINDED PEOPLE GATHER, DAY & NIGHT, TO PUT THE WORLD TO RIGHTS OR SIMPLY ENJOY THE ATMOSPHERE WITH A DRINK OR TWO IN HAND. 
SERVING KILLER COFFEE & GREAT VIBES FROM 7AM, SEVEN DAYS A WEEK, THREE HUNDRED AND SIXTY FIVE DAYS A YEAR.
COFFEE BEANS

OUR HOUSE BLEND, ROASTED HERE IN HONG KONG, MAKES A KILLER CUP. ASIAN & SOUTH AMERICAN BEANS COMBINE TO PRODUCE A SMOOTH & RICH, YET INCREDIBLY WELL BALANCED BREW. 

BUY ONLINE

MERCHANDISE

WE HAVE A WHOLE ARRAY OF MERCH AVAILABLE; FROM WINSTONS COFFEE BRANDED TOTES & KEEP CUPS, TO OUR ESPRESSO MARTINI COOKIES FROM THE LEGENS AT COOKIE DPT.

BUY ONLINE

PRE-BOTTLED

WE MAKE A DELICIOUS RANGE OF PRE-BOTTLED DRINKS IN HOUSE THAT WE THINK YOU'LL LOVE JUST AS MUCH AS WE DO. POP IN AND TRY A FEW WHEN YOU'RE NEXT IN THE NEIGHBOURHOOD. 
OUR STORY IN A NUTSHELL
HARKING BACK TO THE LONDON COFFEE HOUSES OF YESTER YEAR, WINSTONS COFFEE BRINGS THE KEY PRINCIPLES OF THOSE CAFFEINE FUELLED, CONVIVIAL ENVIRONMENTS TO THE MODERN-DAY NEIGHBOURHOODS OF HONG KONG.
COFFEE

OUR HOUSE BLEND, ROASTED HERE IN HONG KONG, PRODUCES A SMOOTH, YET RICH BREW THAT IS REMARKABLY WELL BALANCED.

NEEDLESS TO SAY, WE JUST HOPE YOU LOVE IT AS MUCH AS WE DO.

MENU

FOOD

WE'VE BEEN FEEDING HUNGRY MINDS SINCE 2015. FROM OUR SOURDOUGH TOASTIES TO OUR SIGNATURE ESPRESSO MARTINI COOKIES (COURTESY OF THE LEGENDS AT COOKIE DPT). WE HAVE SOMETHING FOR EVERYONE - SWEET OR SAVOURY.

MENU

BOOZE

WE'VE PUT TOGETHER A CRACKING COCKTAIL LIST FOR YOU, AND FOR THOSE OF YOU AFTER SOMETHING A LITTLE MORE TRADITIONAL, OR EVEN BESPOKE, WE ARE MORE THAN HAPPY TO ACCOMMODATE - WHETHER IT BE A G&T OR JUST A COLD, CRISP PINT - JUST ASK.

MENU
WHAT'S ON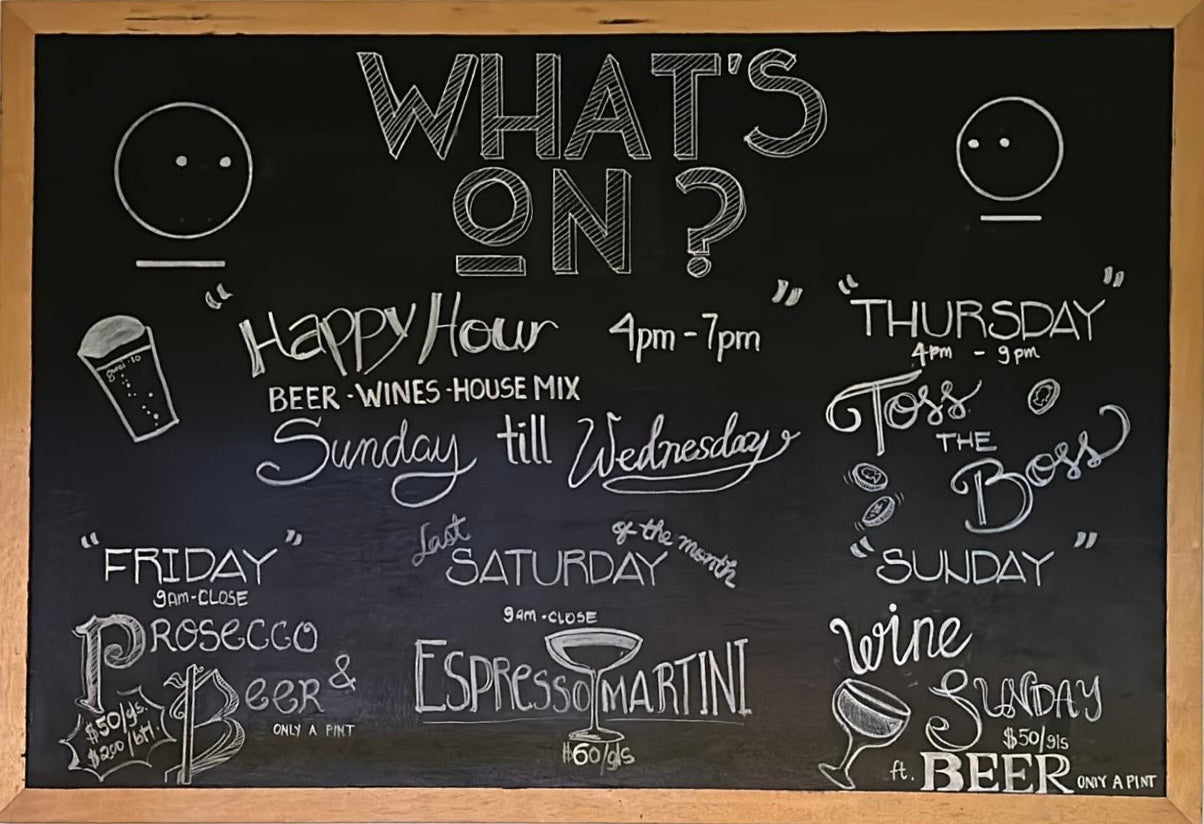 SUNDAY - WEDNESDAY (HAPPY HOUR)

On Sunday through to Wednesday we'll be running a Happy Hour from 4-7pm on all our beers, wines and house mix spirits.
THURSDAY (TOSS THE BOSS)

From 4pm-9pm, come down and order a round of drinks with the bartender, when it comes to time to pay - you must choose HEADS or TAILS on a single coin toss, if you guess correctly, your entire round is FREE!
FRIDAY (BUBBLES & BEER)

It's been a tough week so believe us when we say, you deserve prosecco & beer Friday! From 9am till close, $50 for a glass of processo or a pint of Gweilo beer. $250 for a bottle of prosecco. TGIF!
SATURDAY* (ESPRESSO MARTINI)

*On the last Saturday of each month from 9am till close, our Espresso Martinis will be $60 only! So whether you're starting a party or just finished a delicious meal, the best espresso martini in town is there to sort you out.
SUNDAY (WINE & BEER)

Come join us on Sunday for a glass of wine or a pint of beer - just $50 per glass / pint respectively.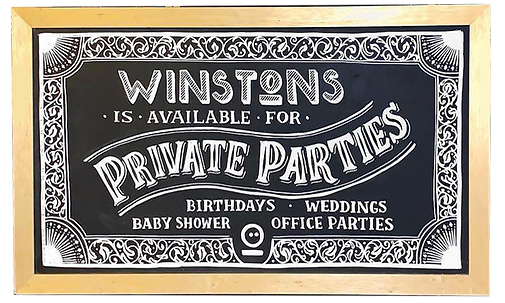 PRIVATE HIRE
HAVING A BABY? CELEBRATING THE YEAR OF YOUR BIRTH? GOT A NEW JOB? TYING THE KNOT? UNTYING THE KNOT?!

ANY WHICH WAY, WE'VE GOT YOU COVERED. WE'D BE THRILLED TO HOST YOUR PRIVATE FUNCTION!

...AND YES, WE CAN OF COURSE CHANGE THE LETTERS ON THE CINEMA SIGN FOR YOU!
EMAIL US